DOMUS IMMOBILIER real estate Saint-Saturnin-Lès-Avignon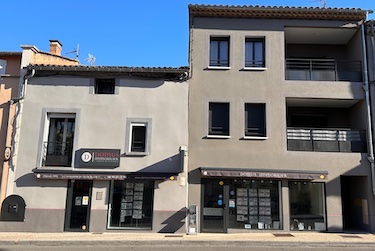 ​
Since 1993, our real estate agency, with a family connotation, offers you a transaction service and a rental service. True to its roots and values, Agence DOMUS Immobilier has, over time, with its seriousness and equity, built a relationship based on service, performance and mutual trust with its customers.
Thanks to its notoriety acquired in longevity, our real estate agency has always enjoyed the confidence of its customers, whether they are owners, buyers, tenants ...
Entrusting your property or research is not so simple! But we will learn to know you and know your good, your project, thanks to our listening, our professionalism, but above all ... thanks to our passion for this profession.
More than 25 years of experience and passion make DOMUS Immobilier a key player in real estate EST Avignon.